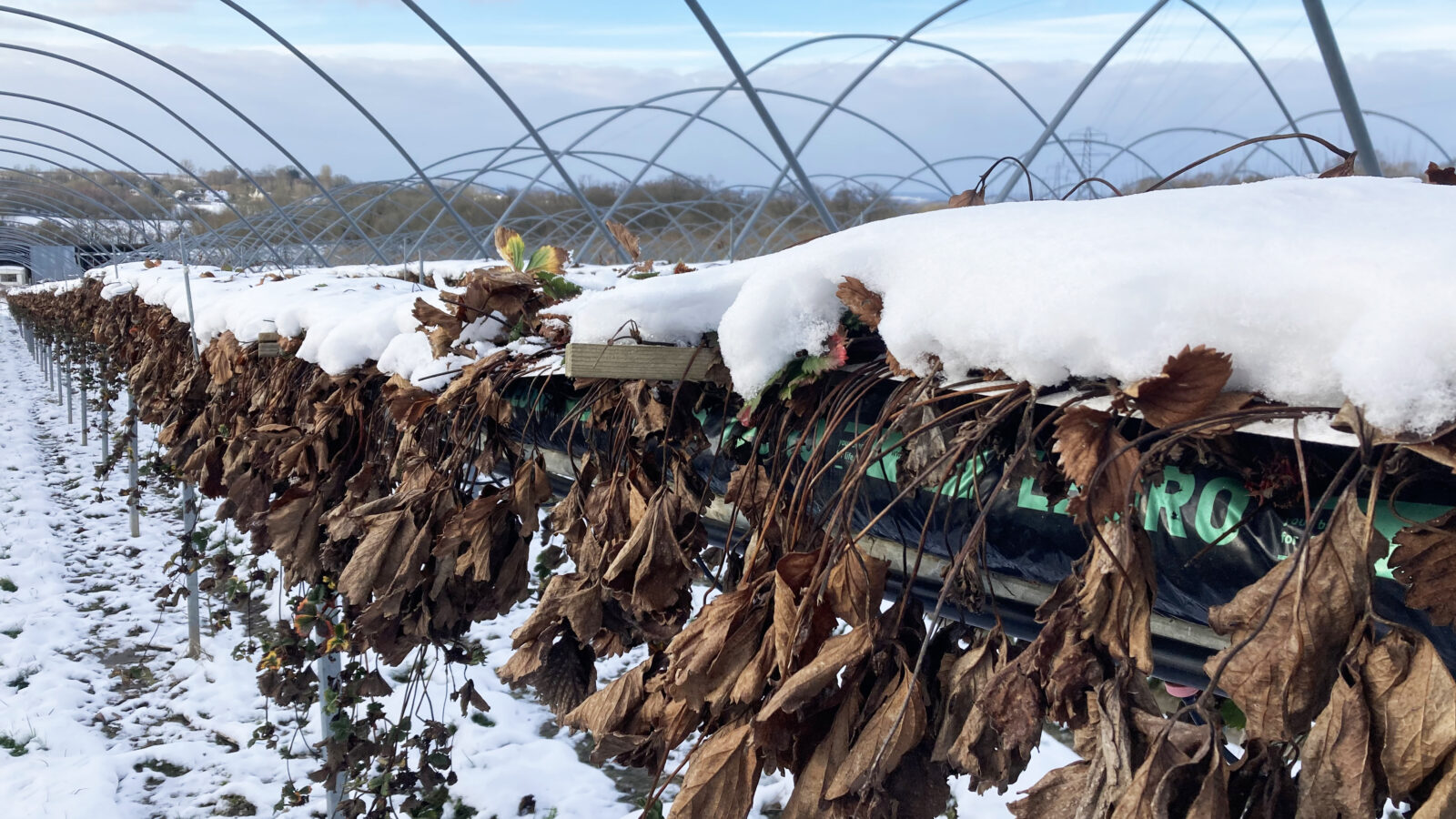 Steve's Strawberry Blog: Strawberries and Raspberries in Cold Weather
Having said in the last blog that all plants need a period of cold, we have gone from one extreme to another with the recent cold snap! If you're wondering what the next step is for growing our strawberries and raspberries in cold weather, here's what we do.
The part of a strawberry plant that contains the flowers that will provide this season's crop is referred to as the crown. Two or three nights of -5°C can be very damaging to strawberry plants as the crowns can freeze which can result in a poor crop or even the death of the plant. Fortunately, the snow we have had recently has been a blessing and the covering over the plants acts as an insulating blanket and prevents the crowns from freezing completely.
We would like to put the polythene over the strawberry and raspberry crops as we are confident the plants have received enough chill now. However, we have been caught out before by being impatient as snow is deceptively heavy and only a light covering of wet snow can tear the polythene and bend the hoops. Therefore, we have decided to wait for another week as the weather forecast looks much better.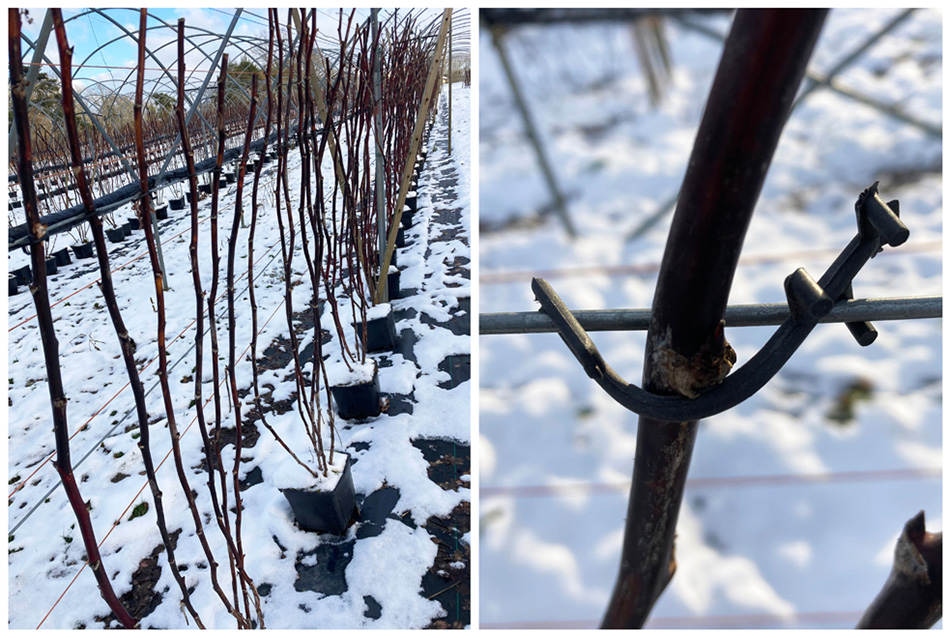 Our raspberries are pruned and tied into a central wire, we use a purpose made clip for this, once it is attached to the wire it can be re-used, they are very useful for evenly spacing canes apart. Although it has been very cold, we are pleased to have seen some growth in the raspberries! This new growth is called spawn and if left to grow like it has been, will eventually become next season's fruiting canes. However, we will remove this early flush as it is too early and can get in the way of other tasks.
All of our raspberry plants are grown in 4.7L black pot as opposed to the soil. This is because the soil at Lower Ladysden Farm is heavy clay and not entirely suited to growing soft fruit crops. By using a substrate system, we can minimise plant infections of soil borne diseases such as Phytophthora var rubi which is induced by waterlogged soils. It also allows us to crop the same area multiple times in the same season, particularly our strawberries by planting strawberry plants into grow bags in a nursery area and then moving them to the PYO field.
I hope this gives you some insight into how we care for strawberries and raspberries in cold weather at Lower Ladysden!
Steve