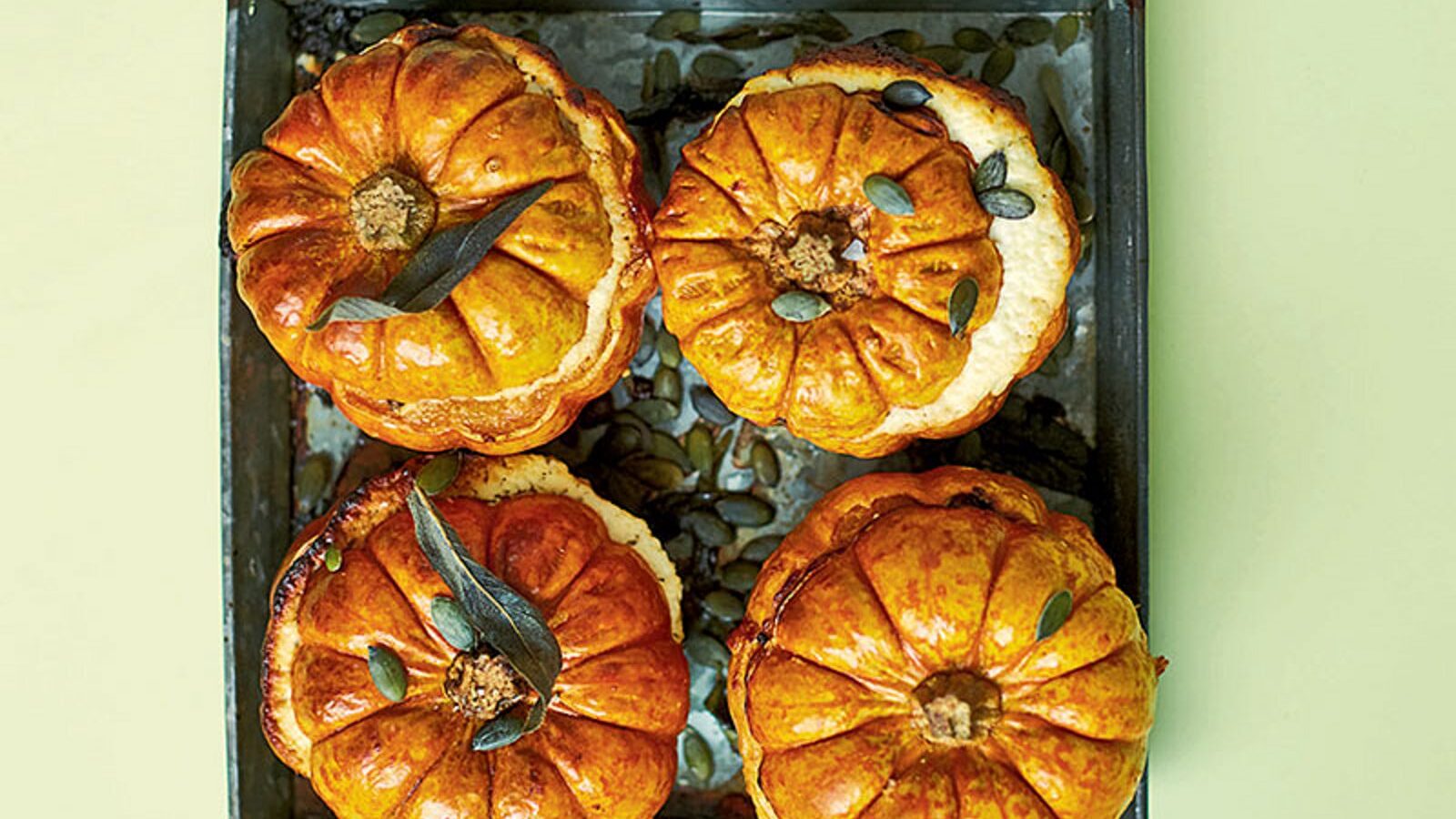 Stuffed Munchkins with Sage and Goats' Cheese
Autumn and comfort food go hand in hand and this recipe is one of our favourites!
Ingredients
4 munchkins
250g soft goats' cheese
16 fresh sage leaves
2½ tbsp olive oil
½ tsp chilli powder
A pinch of chilli flakes
A pinch of salt and freshly ground pepper
Method
Preheat your oven to 180C.
Carefully slice the top off each munchkin and using a small sharp knife, cut around the cavity containing the seeds. Scoop these out with a spoon and put to one side.
Pop the munchkins in a roasting tin and season the inside of each cavity with salt and pepper then line with two sage leaves. Stuff each with a quarter of the goats' cheese and sprinkle over the chilli flakes before replacing the lid.
Rub each pumpkin with the olive oil and season again with salt then top each munchkin with more sage leaves, making sure there's plenty of oil on the leaves too.
Roast them in the oven for 1 hour.
Remove any flesh from the pumpkin seeds with kitchen towel and toss with ½ tablespoon of olive oil, the chilli powder and a pinch of salt. 10 minutes before the munchkins are ready, tip the seeds into the roasting tin and return to the oven.
Remove from the baking tray and serve with salad, rice or anything else and enjoy!