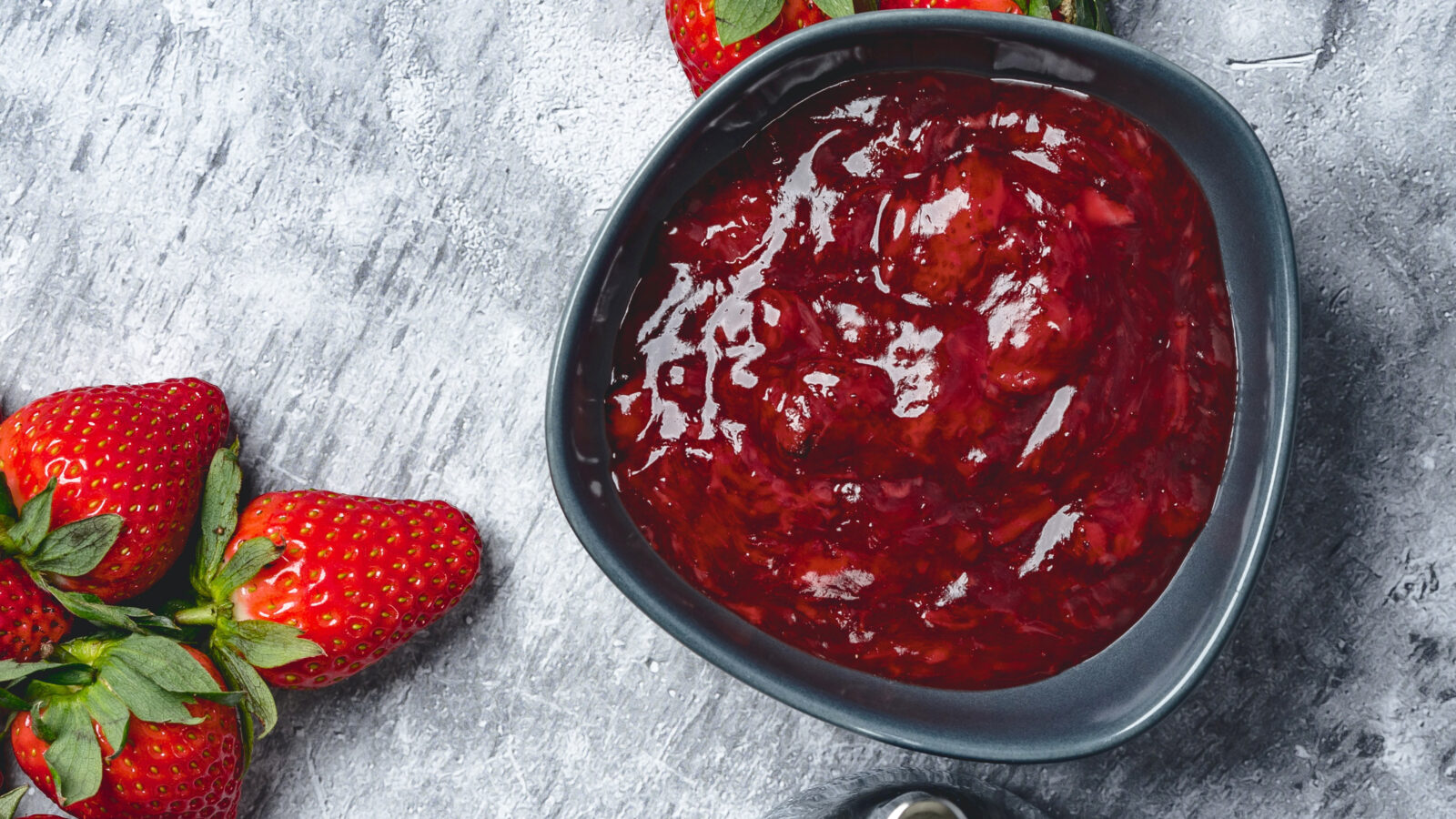 Strawberry Jam
Want to have a crack at making your own delicious strawberry jam? It's super simple and you only need a few ingredients to make 3-4 jars.
Ingredients
1kg strawberries (washed and hulled)
1 kg jam sugar
Juice of one lemon
Method
Ensure all the strawberries are chopped roughly to the same size.
Add the strawberries and lemon juice to a medium/large sized pan on a low heat.
Heat for a few minutes to soften the strawberries then add the sugar and stir over a low heat until the sugar has dissolved.
Once the sugar has dissolved and the liquid is clear, turn the heat up and boil the strawberries (whilst stirring frequently) until they reach setting point. The best way of doing this is by spooning a small amount onto a cold plate, leaving it for 30 seconds and then pushing your finger into the jam slightly. If the jam's skin wrinkles, your jam is ready!
Leave your jam to cool for 10-15 minutes to ensure the fruit doesn't rise to the top and then spoon into sterilised jars.