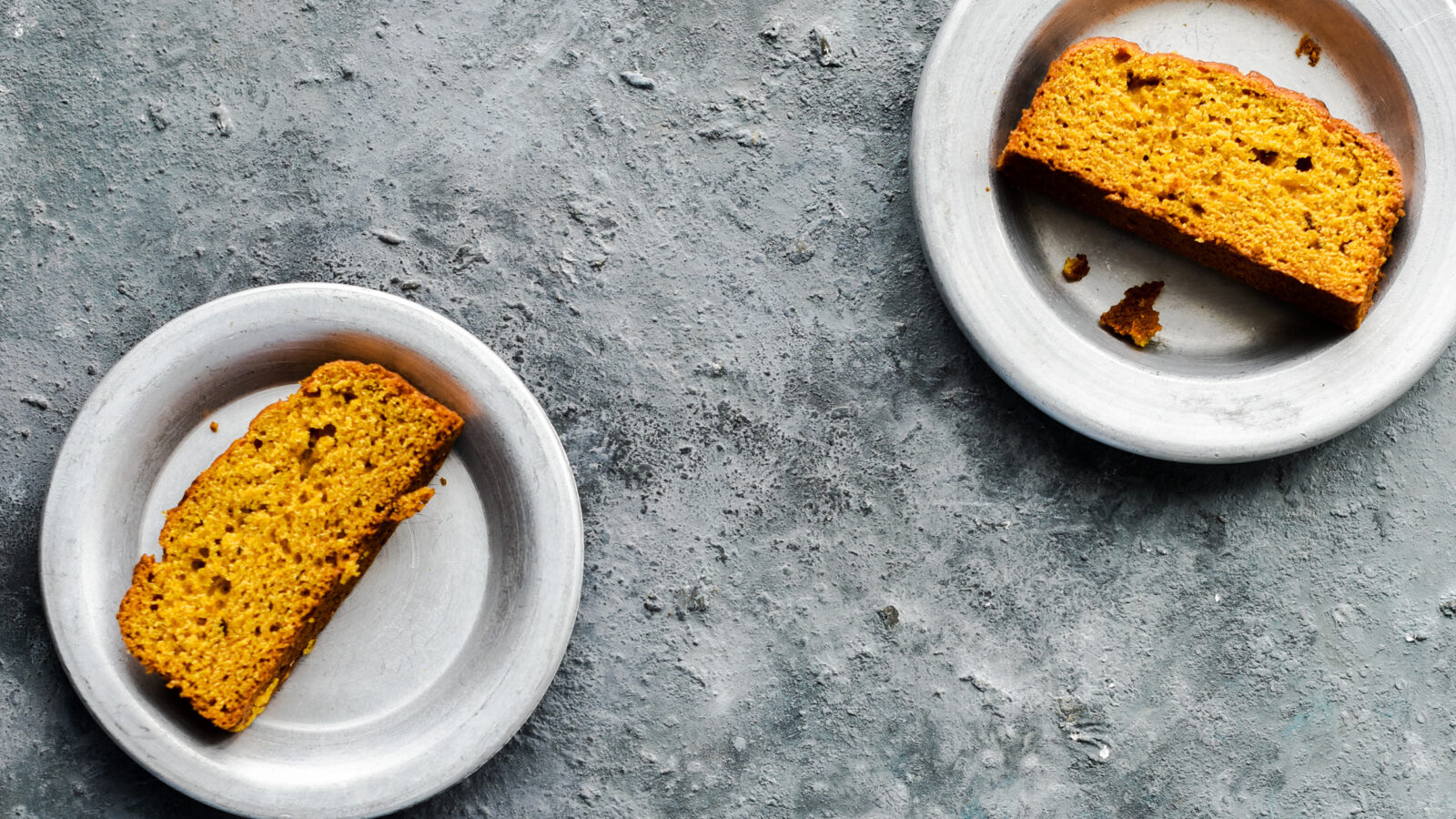 Pumpkin Bread
Try something a bit different this pumpkin season with this delicious pumpkin bread full of autumnal spices.
Ingredients
280g plain flour
70g toasted pumpkin seeds
200g pumpkin (shredded)
1 tsp vanilla extract
3 large eggs
180ml vegetable oil
300g granulated sugar
1/2 tsp Salt
1/4 tsp baking powder
1 tsp baking soda
2 tsp cinnamon
Method
Preheat your oven to 170C.
Sift the flour, cinnamon, baking soda, baking powder, and salt together in a mixing bowl.
In a separate bowl, mix the sugar, vegetable oil, eggs, and vanilla.
Combine both mixtures and fold in the shredded pumpkin and pumpkin seeds. Once the ingredients are all incorporated, pour into a non-stick loaf tin.
Bake for 1 hour and 15 minutes. At the end of the cooking time, you should be able to insert a knife into the middle of the loaf and it come out clean.
Cool for 15 minutes and turn out onto a cooling rack.