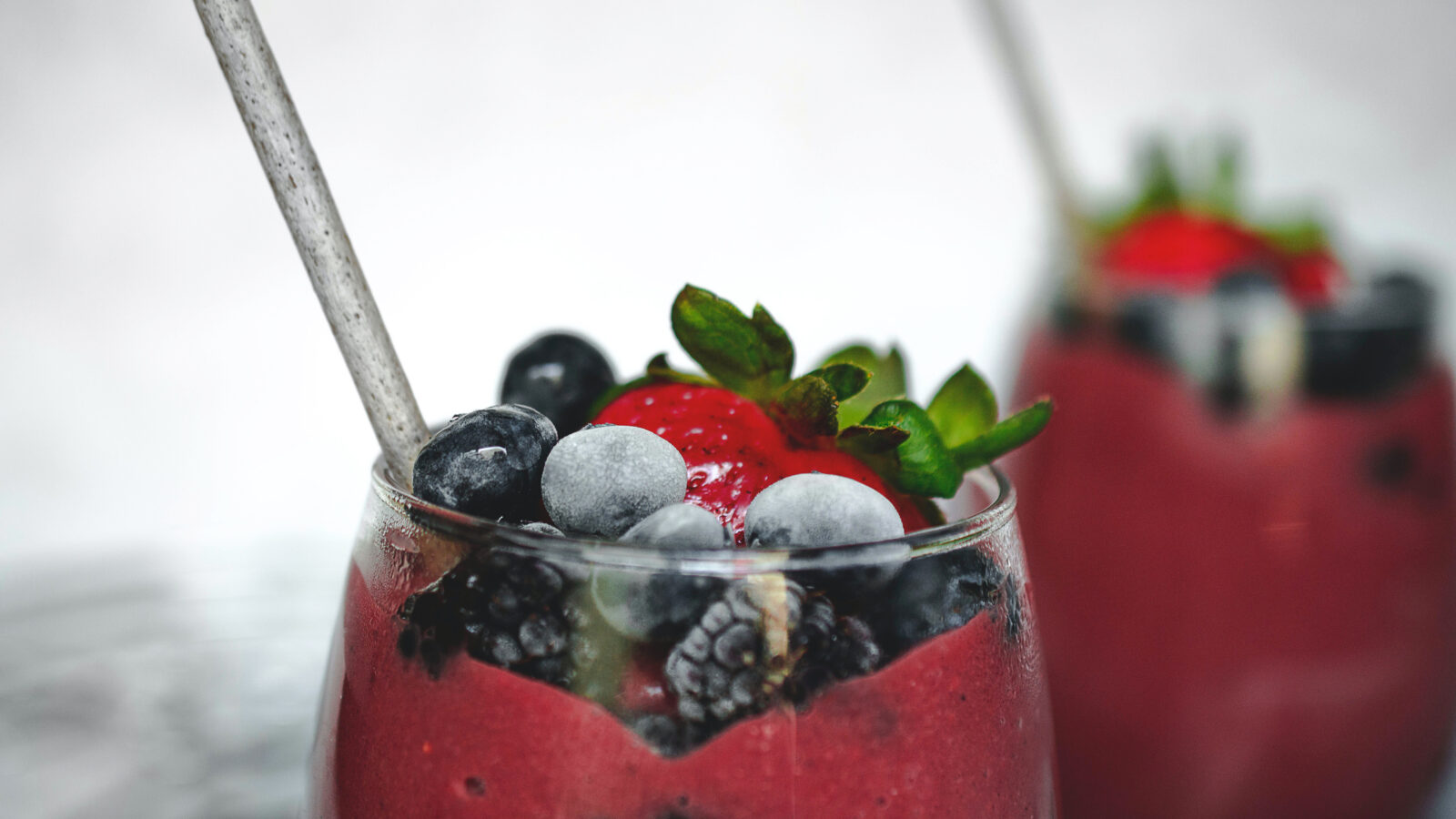 Mixed Berry Smoothie
There's nothing better than a healthy berry smoothie to start the day made with the freshest fruit picked yourself from Lower Ladysden.
Ingredients
1 handful of raspberries
1 handful of blueberries
1 handful of strawberries
3/4 cup of plain yoghurt
1 tsp of honey
Method
Place the berries, yoghurt and honey in a blender and blitz until smooth.
If it appears too thick, add a splash of water and blitz again.
Pour into a glass and top with some extra fruit and mint.