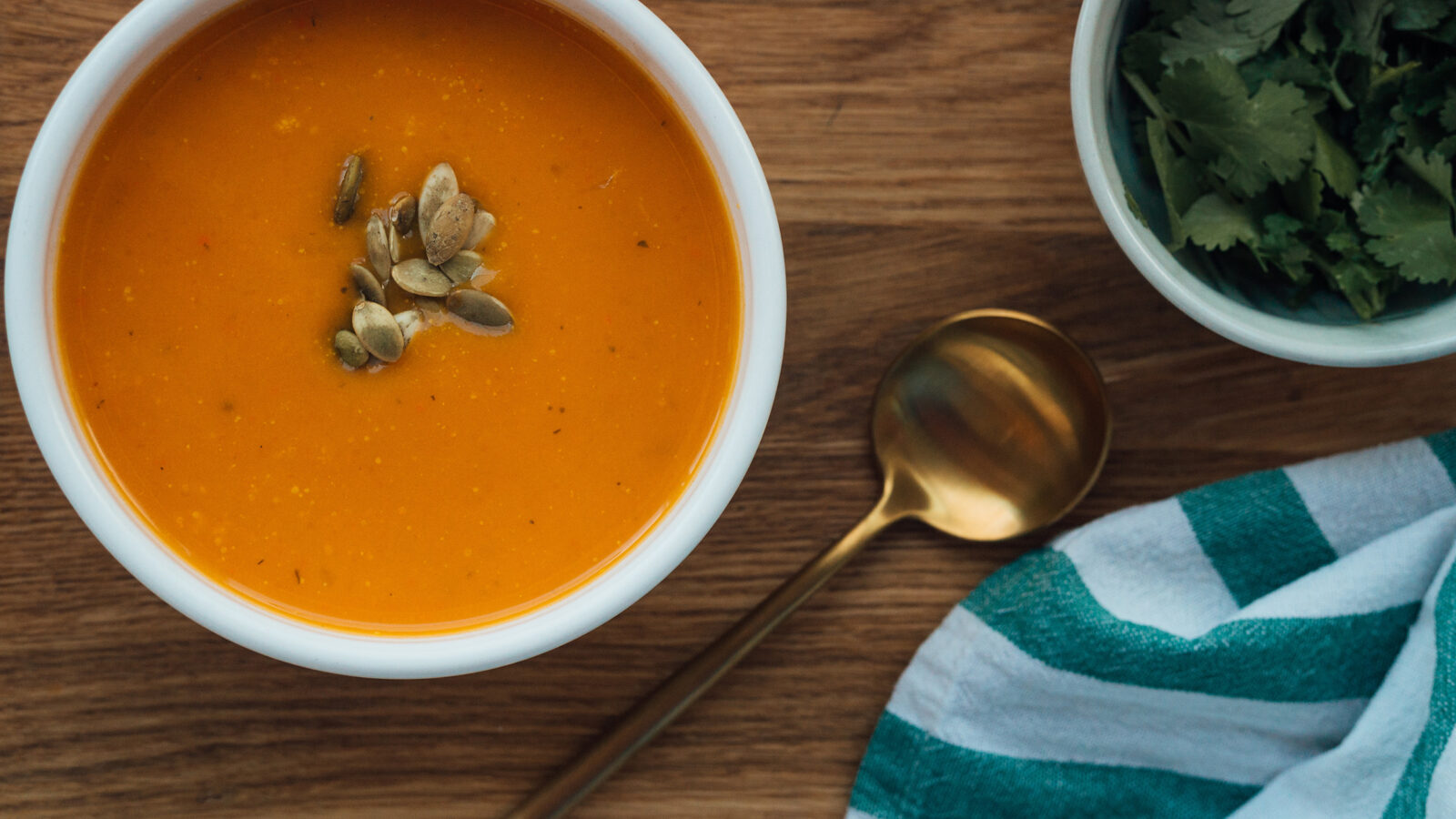 Easy Peasy Pumpkin Soup
Who doesn't love soup around this time of year? And with pumpkins in season, it's the perfect time to make your own!
Ingredients
1 medium sized pumpkin (1.8kg)
1 large onion (chopped)
4 garlic cloves (crushed)
500ml chicken or vegetable stock
120ml double cream
1 tbsp olive oil
A pinch of salt and freshly ground pepper
Method
Heat the olive oil in a large saucepan and gently cook the onion and garlic until soft and golden.
Peel, deseed and chop a pumpkin into chunks and add it to the pan along with the stock and salt and pepper. Bring to a boil, uncovered, then reduce the heat to a simmer. Simmer for around 30 minutes until the pumpkin is fork-tender.
Remove the saucepan from the heat and use an immersion blender to blend the pumpkin mixture until smooth. Stir in the cream and season to taste.