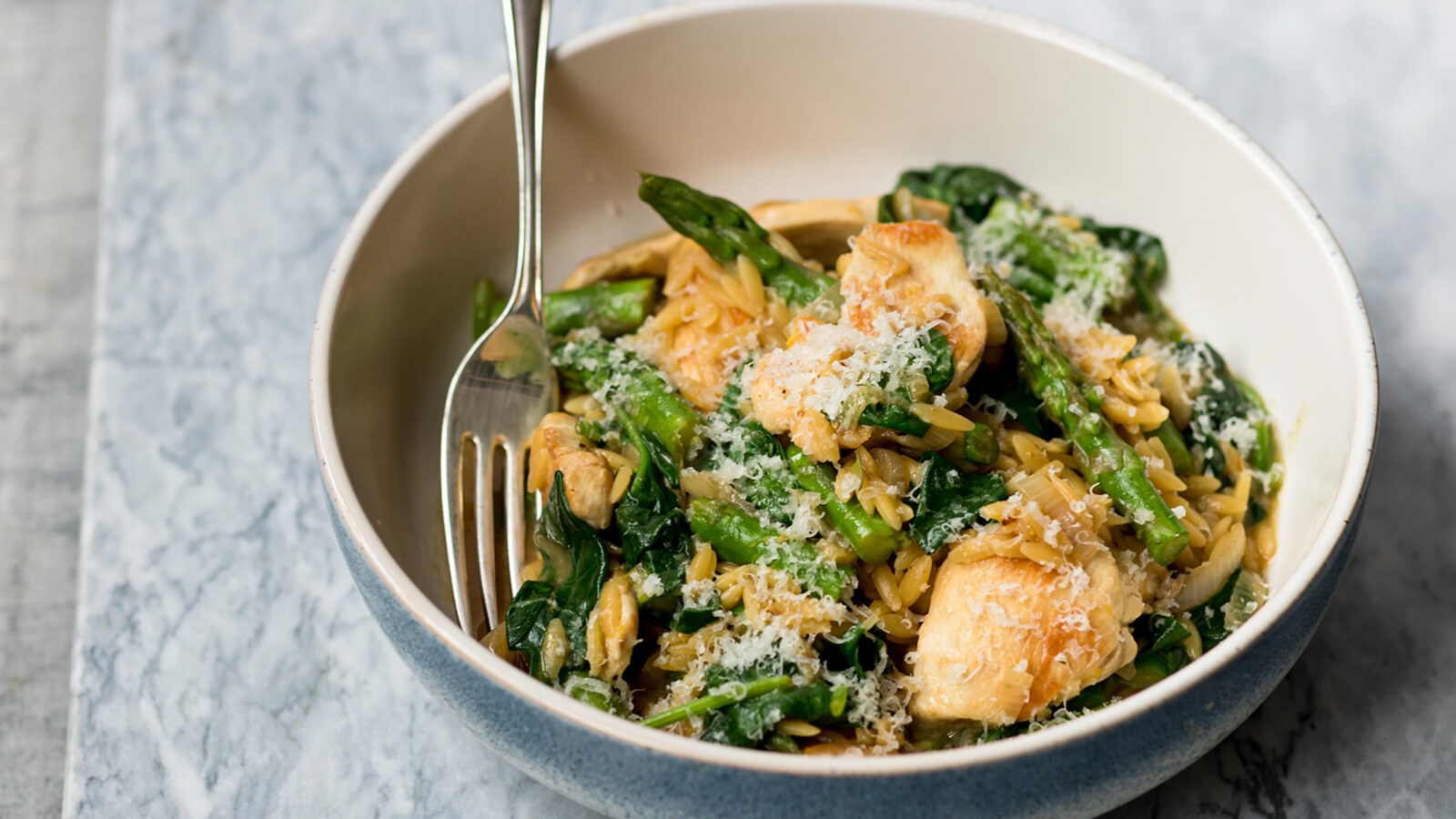 Asparagus Chicken and Spinach Orzo
One of our favourite asparagus recipes from British Asparagus which is ever so tasty and easy to whip up.
Ingredients
4 tsp olive oil
2 chicken breasts (chopped into bite-sized pieces)
2 banana shallots (chopped)
2 garlic cloves (crushed)
200g orzo
100ml chicken stock
1 bunch of asparagus
Zest and juice of lemon
115g baby spinach
3 tbsp grated parmesan
A pinch of salt and freshly ground pepper
Method
Heat 2 tsp of olive oil in a large non-stick frying pan. Season the chicken and add it to the pan then continue frying until it's golden all over. Remove with a slotted spoon and set to one side.
Add another 2 tsp of olive oil to the pan and sauté the shallots and garlic for a couple of minutes until they start to soften. Add the orzo, give it a good stir and then add the chicken stock. Bring to the boil, cover and simmer for five minutes.
Add the asparagus, put the lid back on and simmer for another five minutes.
Add the lemon juice and zest, cooked chicken and the spinach and cook for a further few minutes until the chicken is cooked through and the spinach is just wilted.
Stir through the parmesan and serve with extra on the side.