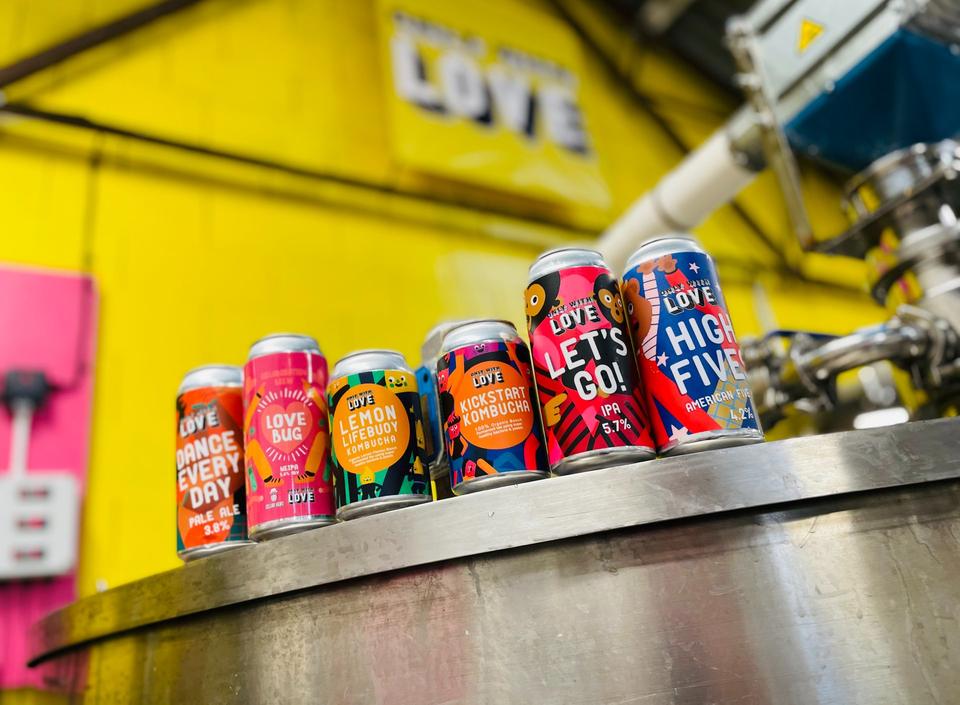 Product of the Week: Kombucha
You won't find a bigger fan of the products we sell than us which is why we want to start introducing you to some of our favourites.
This week's favourite is produced by a bold, new brand, Only with Love, who we are pleased to be stocking on our shelves.
East Sussex based Roger and Steve founded Only with Love in 2020 and brilliantly named their brand-new brewery the "inspiration fermentation station" which in more normal times, is open to have a mooch around.
These guys have already collaborated with another local favourite of ours, Cellarhead and created LoveBug, a 5.8% vegan Neipa.
Why are we keen? Aside from using local, top market, fresh ingredients, their motto is " the only way to do things is With Love". Plus, their packaging is pretty cool!
Next time you visit us, grab a can of their popular Kombucha and give it a go!
100% organic
Perfect for elevenses or an early evening drink
A drink to give a little lift
Great to use as a tonic
We are lucky to have two flavours for you to choose from!
Kickstart Kombucha
An unflavoured booch – soft tea with a rounded mouthfeel with a slight fizz.
Lemon Lifebuoy Kombucha
A zesty, refreshing pick-me-up with tonnes of body and a bit of fizz.
Come and grab some while stocks last and enjoy!