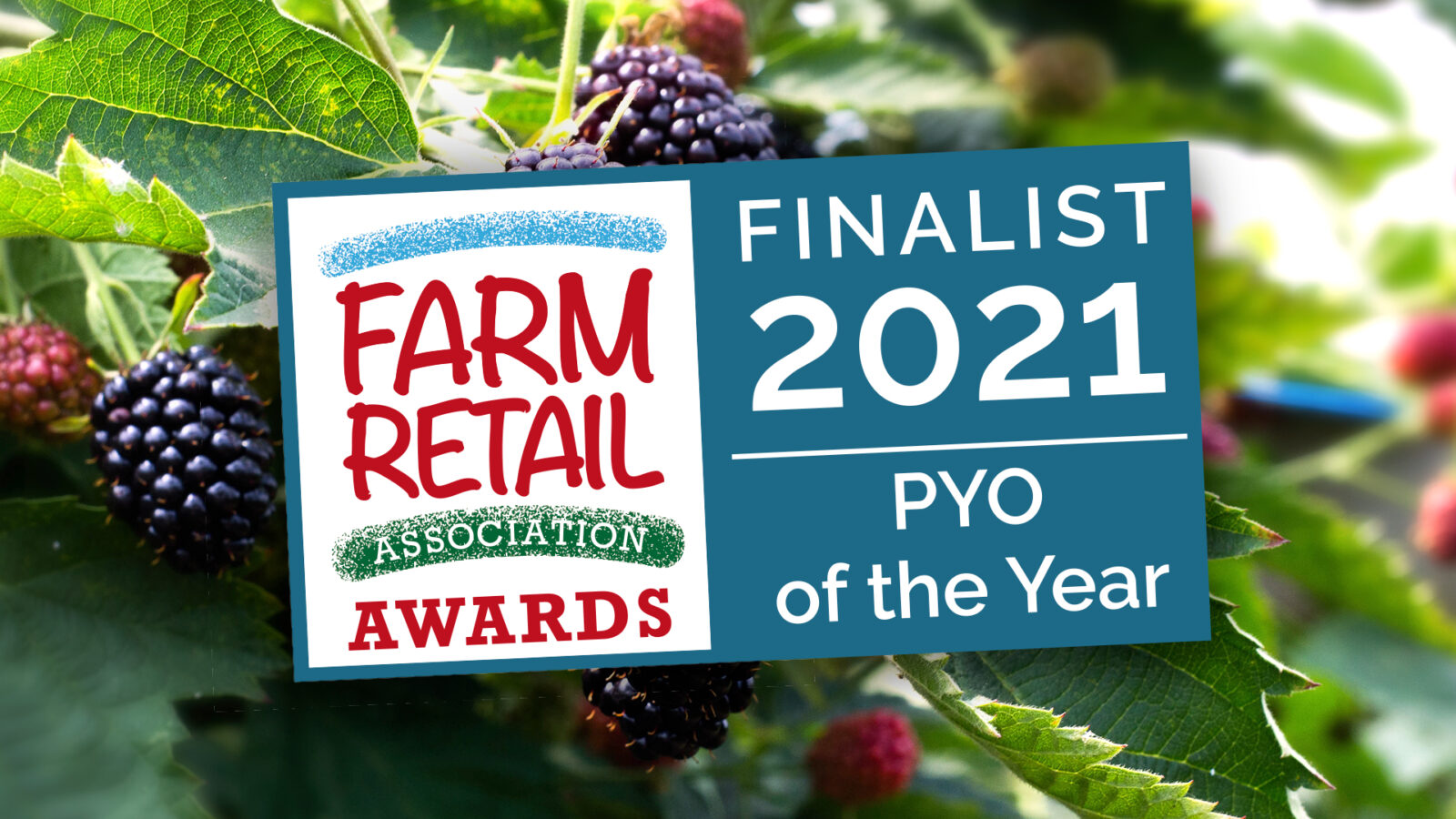 Farm Retail Awards 2021
PYO has always been at the heart of Lower Ladysden and after a crazy summer, we are pleased to say we have been nominated as one of four finalists in the PYO of the Year category of the Farm Retail Association Awards.
This wouldn't be possible without our amazing team who have worked tirelessly for years leading up to this and of course without all our lovely customers.
Congratulations to the other finalists Cammas Hall Fruit Farm, Felderland Farm PYO and Craigies Farm and let's all cross our fingers for March 2021 when they announce the winner!